A modern air conditioner can last between 15 to 20 years. But due to neglect, many owners unknowingly shorten the lifespan of their AC. However, with some easy steps, you can prolong the life cycle of your air conditioner in Mooroolbark.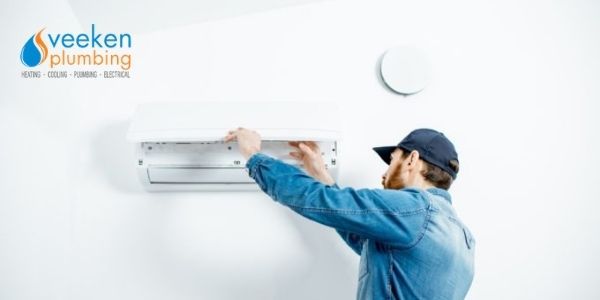 What are those steps, you ask? Well, continue reading to know!
How To Increase The Lifecycle Of Your Air Conditioner In Mooroolbark?
The first step would be getting a good quality AC and hiring licensed pros for a proper installation. Then, follow these tips:
1. Keep the Outdoor Unit Clean And Clear
It's crucial to keep your outdoor unit clean to maintain the health of your cooling system. So, ensure there are at least two feet of clear space surrounding the outdoor unit. If you have shrubs and trees, keep them trimmed.
2. Check The Airflow
The vents are responsible for dispensing cool air, but they may become blocked over time. Appliances, wall coverings and furniture are the most common reason for blockages. So, clear out the obstacles in front of your air conditioner in Mooroolbark.
3. Use The Clothes Dryer AT Night
Give your air conditioner a break and dry the clothes at night when the temperature outside is colder. The thermostat causes the AC to turn on more frequently when it senses the warm air released by your dryer.
4. Change The Air Filter
Changing the AC's air filters is as essential as regular maintenance from a professional team. Internal parts covered with dust and dirt will allow more mechanical malfunctions than you would like to fix.
Hire Licensed Pros For Air Conditioner In Mooroolbark
If you are looking for licensed and qualified pros to install or repair your air conditioner in Mooroolbark, you can contact Veeken Plumbing. They offer a range of HVAC services at affordable rates. You may visit veekenplumbing.com.au to check out for information on their services.